Carrie Jane Park (Hudson's Bay Wetland) Restoration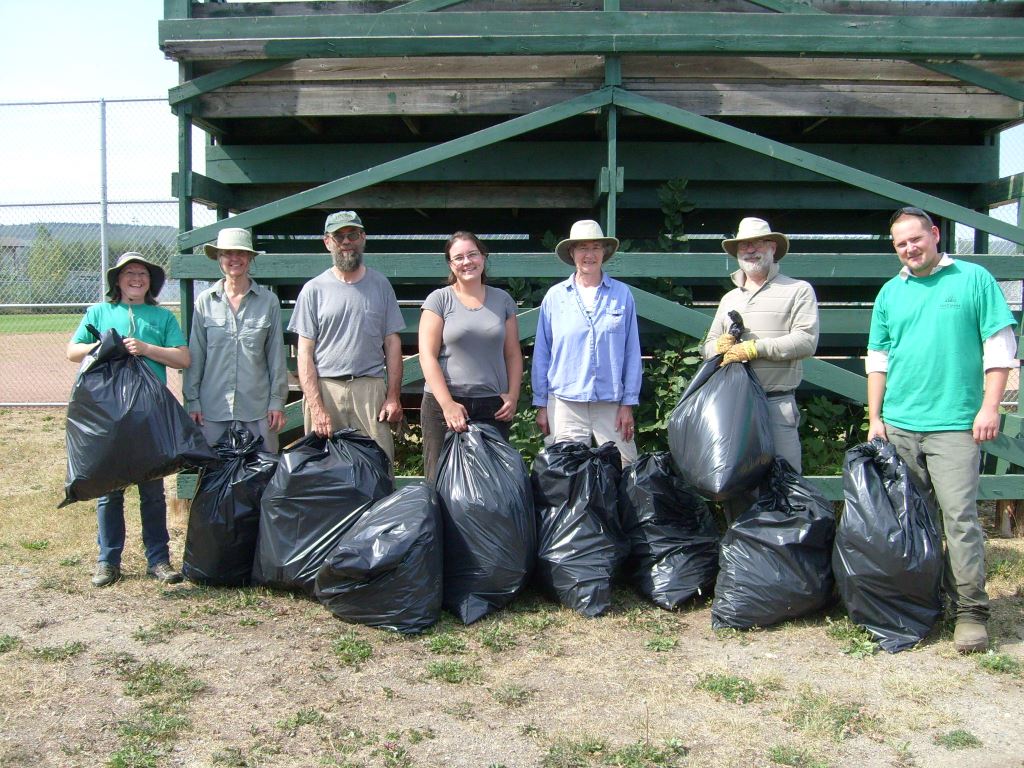 Carrie Jane Park (Hudson's Bay Wetland) succes story.
Field Coordiantor Andrea Eastham declares Carrie Jane Grey Park in Prince George free of the invasive plant Himalayan balsam! Various groups having been working with the NWIPC for seven years on this site, and all the hard work is really paying off. On Saturday August 16, 2014, 10 volunteers from the Prince George Naturalists collected 10 bags of invasive plants, clearing the channel of Himalayan balsam and greatly reducing the Common tansy.
The NWIPC has had numerous weed pulls at the Hudson Bay Slough and adjoining Carrie Jane Grey Park in Prince George since 2007. The NWIPC also assisted the City of Prince George plant trees on site with funding from the TD Environment Fund, and the subsequent year via Walmart-Evergreen Funding. The NWIPC's efforts got the Prince George Naturalists club eager to adopt the site, and they now have plans well past the original vision of eliminating the invasive plants! See more at http://hbwetland.wordpress.com/
Ten volunteers turned out on a damp morning on October 3 to cut down Canada Thistle and dig out Common Tansy south of the channel by the footbridge. The mission was to clear the area before construction started on the observation deck. Volunteers were from Deloitte, Prince George Naturalists Club, Caledonia Ramblers and the Prince George Singles Activity Group. Special thanks to Dave Bradshaw at the City of Prince George, and Andrea Eastham for making the event possible on short notice.