Operating Area
The NWIPC operating area encompasses northwest BC from the Rocky Mountains of Valemount, west to the Pacific Ocean including Haida Gwaii, and north of Quesnel to the Yukon border. The area comprises a total land base of 37,642,600 hectares. In addition to the Crown Lands of the Ministry of Forests, Lands, Natural Resource & Rural Development and the Ministry of Transport & Infrastructure, it includes Nisga'a Nation and First Nations traditional territory, four regional districts; one unincorporated region; sixteen incorporated municipalities; and over 100 Parks/Protected areas; and includes areas managed by forest licensees, and agriculture operations.

The NWIPC has divided the area into eight invasive plant management areas (IPMAs) in order to undertake invasive plant management over geographically defined areas. Our invasive plant managers work on multiple jurisdictions within the IPMAs. The IPMAs are:

Bulkley
Haida Gwaii
Lakes District
Nechako
Prince George
Robson Valley
Skeena
Stikine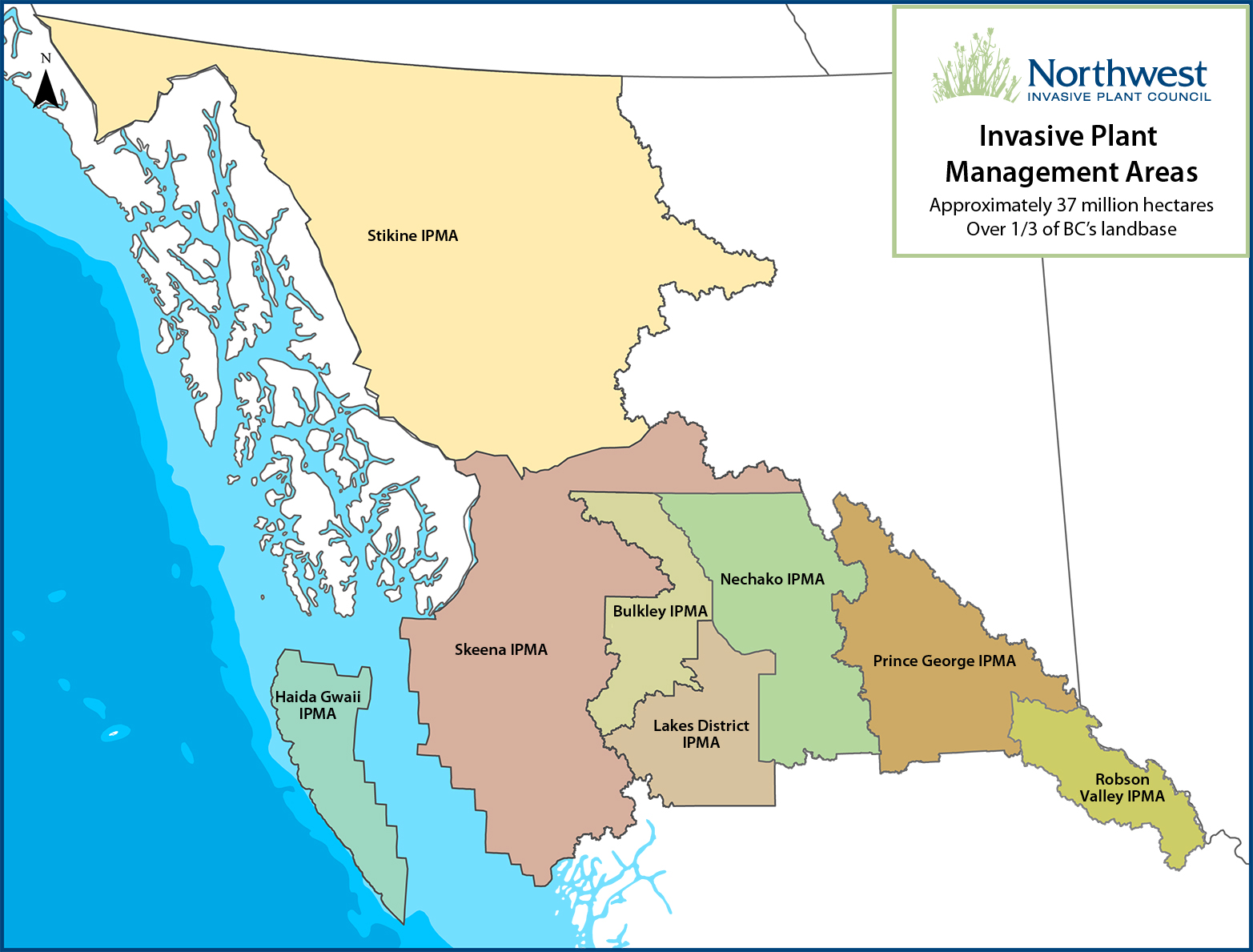 Invasive Plants to Watch For:
News
posted: November 3, 2018
Land owners and managers have long recognized the need to control invasive plants to limit their impacts. In May 2018, a new smartphone app...
posted: October 22, 2018
This will be of interest to those writing pest management plans or who work in the vegetation management field. Check out IVMA's website...