ATV Wash Station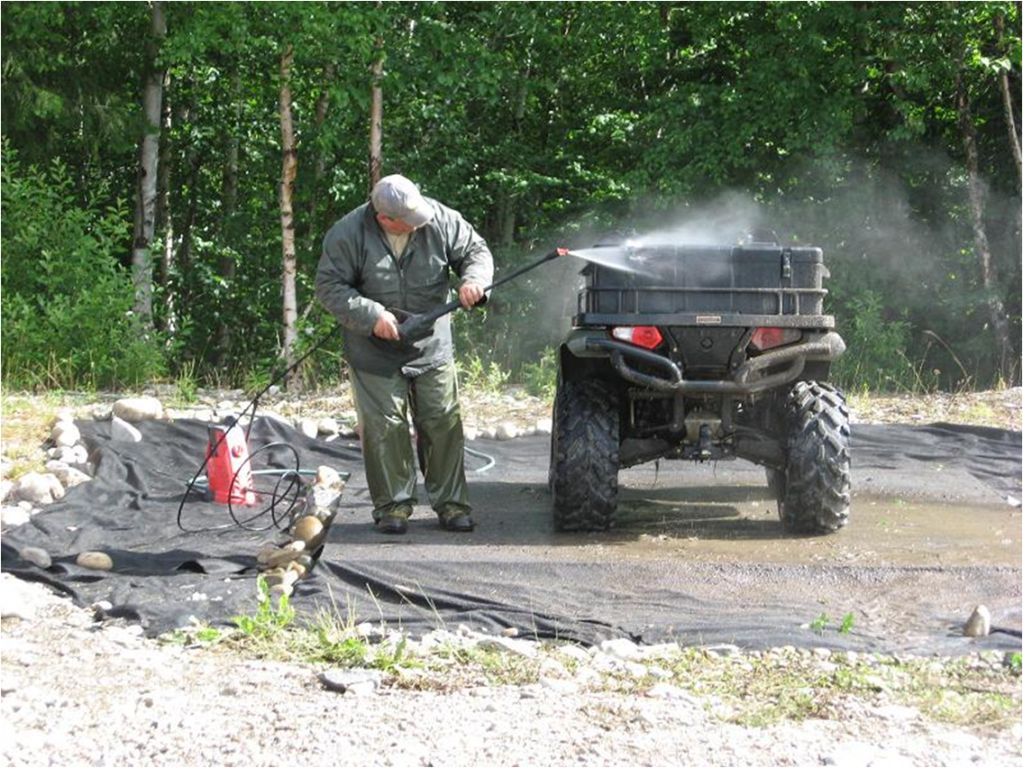 Vehicles, including all-terrain vehicles (ATVs), can pick up invasive plant seeds and transport them over long distances, contributing to the expanding range of infestations. Off-road vehicle use increases the risk of spreading invasive plants because greater numbers of seeds may be picked up off-road and off-trail. An ATV riding off-trail may pick up 20 times more seed than when riding on-trail. An effective solution for preventing their transmission to other areas is removing seeds from vehicles by washing, focusing on problematic areas such as wheels, drive trains, and bumpers. The NWIPC has set-up ATV and Mountain Bike wash stations at various events. To find out more, including our first design for a portable wash station, read on ....
Invasive Plants to Watch For:
News
posted: November 17, 2017
Integrated Pest Management is not just pulling and spraying weeds - Learn how you are already using many Integrated Pest Management...
posted: September 11, 2017
Join us for our Annual General Meeting.
October 19th, 2017
9:30 AM to 2:00 PM
North Cariboo Senior Soccer League Clubhouse
4222 18th Ave,...